Tons of Oreo cookies in a creamy, cheesy batter, topped with a rich Cookies and Cream Ganache and voluptuous swirls of light and airy whipped cream, this Cookies 'N Cream Oreo Cheesecake is any Oreo cookie and cheesecake lovers dream come true!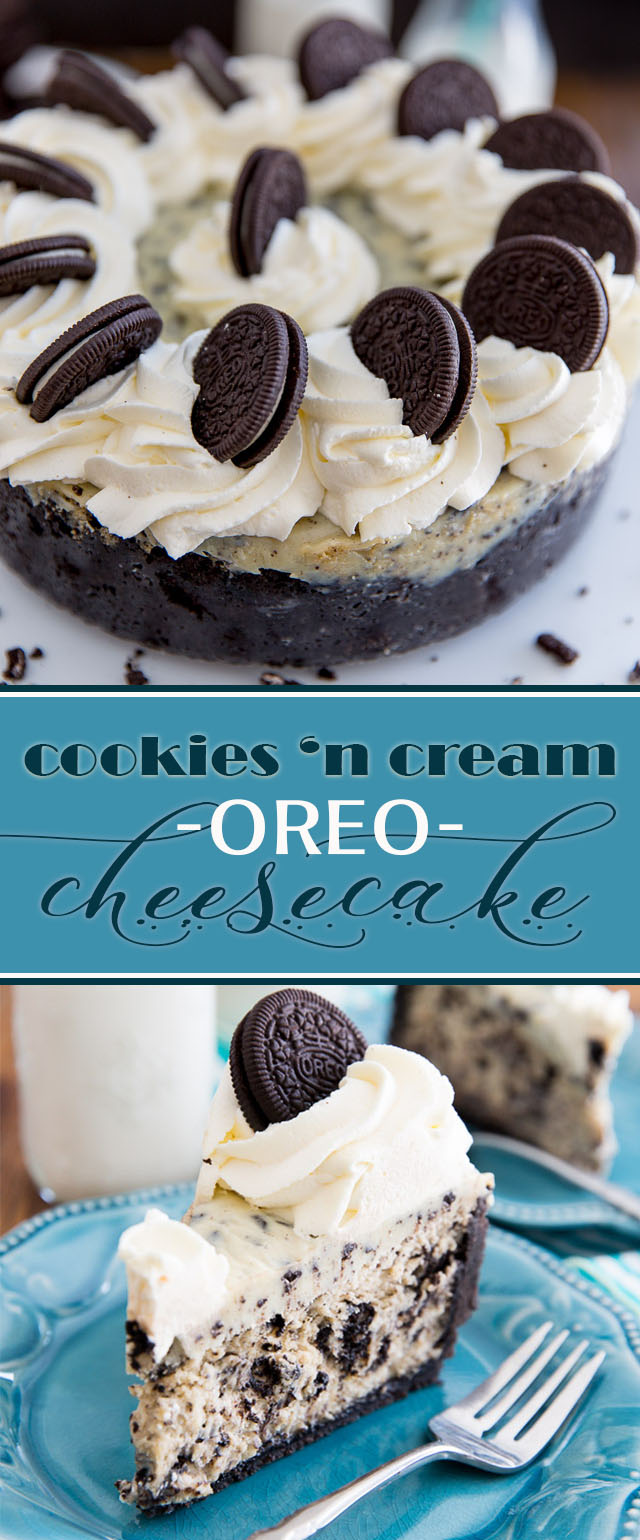 This totally heavenly creation I made for my daughter's birthday last week, at her request. Ever since I'd made my Cookies and Cream Cheesecake Bars, she'd been telling me that she would love to see them made into a cake version for her next birthday.
I was more than happy to oblige; after all, the bars had been so amazingly good! Well, let me tell you, the cake was even better!
…