Incredibly dense, fudgy, rich and chocolate-y, these Orange Chocolate Stout Brownies are bound to make a very good, and lasting impression!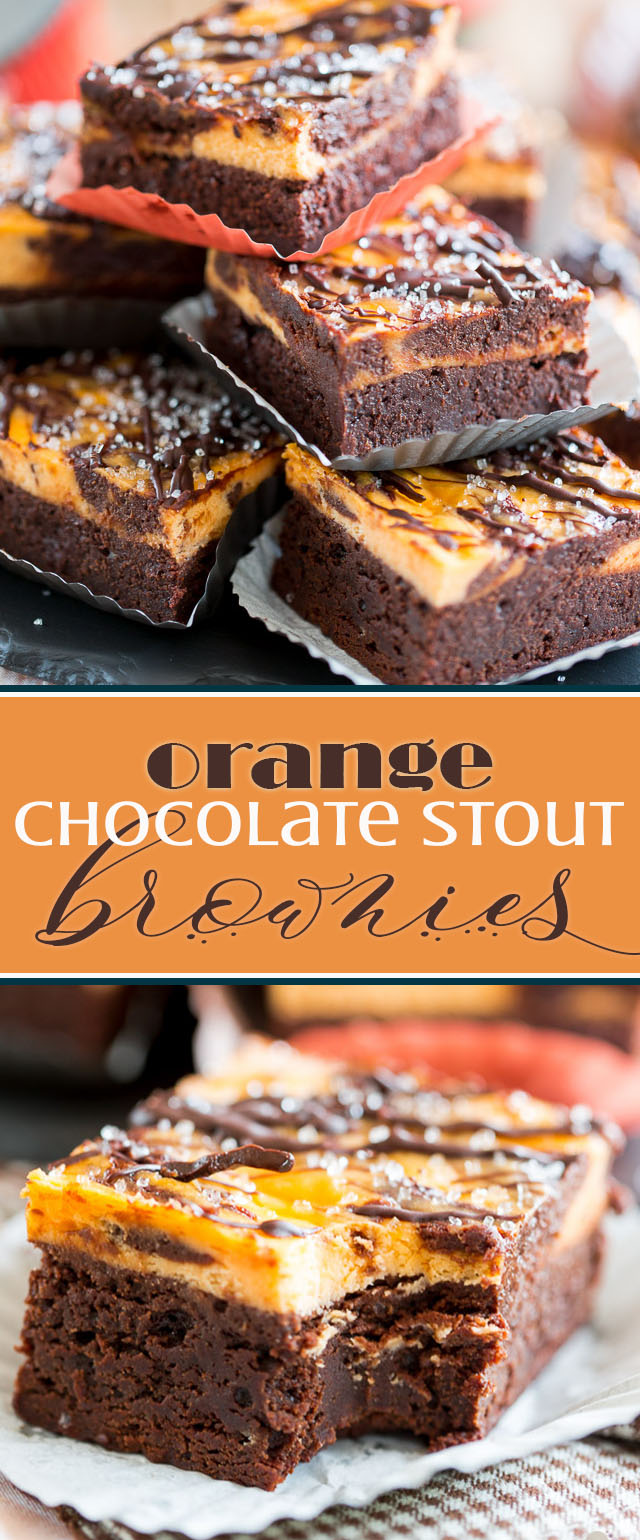 Whoa! I can't believe it's been so long since I last shared a decadent recipe with you all!  But hey, here I am and boy ô boy have I got something good for you today… and just in time for Halloween, too!
You're looking at a crazy dense, super fudgy and intensely chocolate-y brownie, intermingled with a deliciously tangy orange cream cheese topping.
Need I say more? For some reason, I don't get the feeling that you will need much convincing to take these guys for a spin…
If you are a fan of fudgy brownies, if you have a major thing for cheesecake, and if you really dig the orange chocolate flavor combo, then this definitely is the ultimate treat for you!
And if you don't care much for chocolate orange, well, by all means, go ahead and make that cream cheese topping any flavor you may prefer: mint (now that would be perfect for Christmas, wouldn't it?), cherry, strawberry, caramel, coconut, banana, or even coffee maybe?
The possibilities are endless! 
…