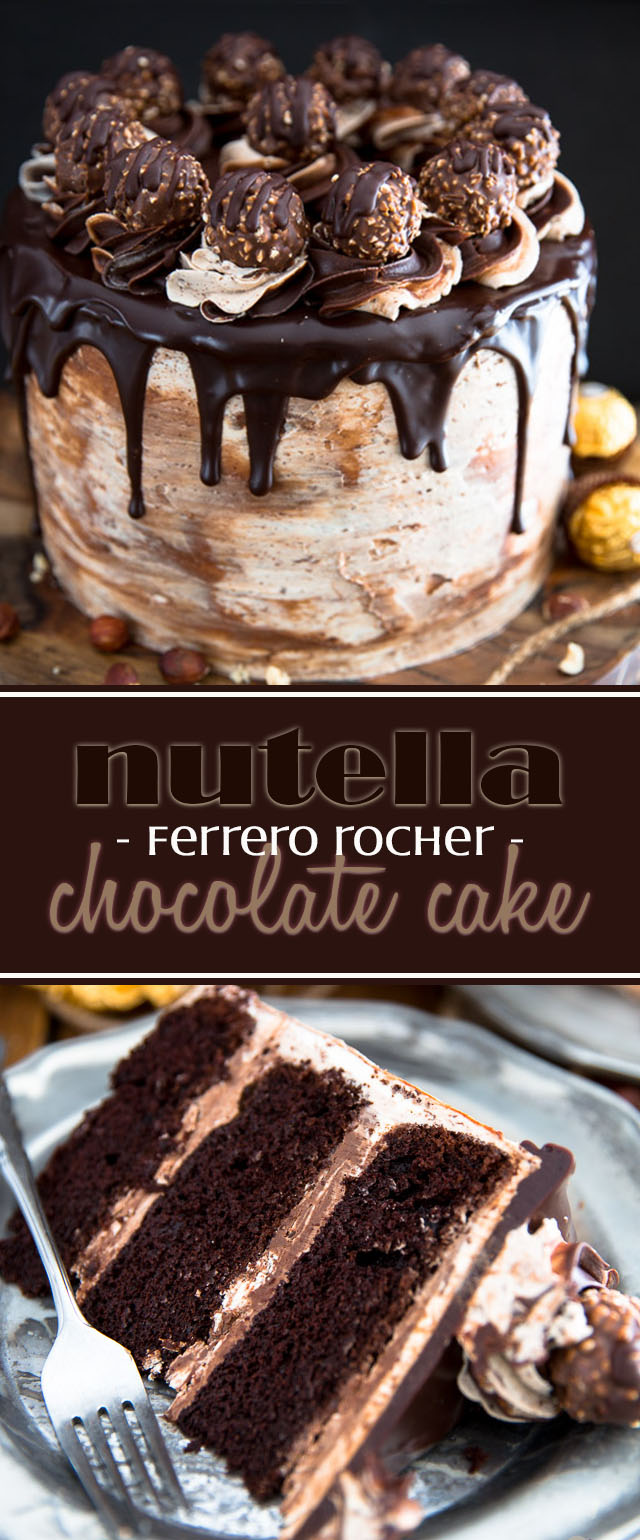 So I had this big jar of Nutella in my pantry, and a whole bunch of Ferrero Rocher leftover from my Christmas stash…
What else was I gonna use them for than to make a decadent cake, right? I don't know about you, but I can't think of anything that sounds much more decadent than Nutella Ferrero Rocher Chocolate Cake, all together in the same title!
Sure, I could've went ahead and redone the Nutella Ferrero Rocher Cheesecake that I'd already created a bunch months ago, but where's the fun in that? I wanted to create something entirely new… So I decided to go for a bit of a cross between that fabulous cheesecake, my signature Wicked Windmill Chocolate Cake and my spectacular looking Triple Chocolate Ombre Cake.
Not to tooth my own horn, but I think I succeeded in creating yet another masterpiece!…